Northwestern University sports scandals spark a shift toward humanistic coaching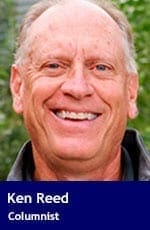 The world of sports has progressed in its transition from autocratic, drill sergeant-type coaches to a more humanistic approach to coaching athletes. But there's still a long way to go. The recent situation at Northwestern University in Illinois, involving their football and baseball coaches, is proof of that.
After giving football coach Pat Fitzgerald a slap-on-the-wrist two-week suspension for a series of long-running hazing and sexual abuse incidents within the Northwestern University football program, the school ultimately decided to fire Fitzgerald a few days later after receiving a lot of public and media pressure.
"The head coach is ultimately responsible for the culture of his team," university president Michael Schill wrote in a letter announcing the firing. "The hazing we investigated was widespread and clearly not a secret within the program, providing Coach Fitzgerald with the opportunity to learn what was happening."
At least 11 current or former players reported the hazing within the program.
"The hazing included forced participation, nudity and sexualized acts of a degrading nature, in clear violation of Northwestern policies and values," wrote Schill.
Only a few days after Fitzgerald was fired, Northwestern fired baseball coach Jim Foster after numerous allegations of bullying players surfaced. A university probe found evidence that Foster "engaged in bullying and abusive behaviour" and made an inappropriate comment about a female staff member. After the season, several coaches left the baseball program, and 16 players reportedly decided to transfer.
Two years ago, Northwestern athletic director Mike Polisky resigned after only 10 days on the job after being sued by a former Northwestern cheerleader for his part in a sex scandal. The lawsuit alleges "cheerleaders were being presented as sex objects to titillate the men that funded the majority of Northwestern's athletics programs."
Sadly, it's pretty clear that Northwestern has an old-school, 1960s-style athletics culture: authoritarianism, bullying, sexism, hazing, etc.
Authoritarian coaches are manipulative and dehumanizing and motivate by force and fear. Hazing rituals similar to what apparently went on at Northwestern are often part of their toolbox. The autocratic coach typically has a strong need to control others, and coaching tends to satisfy that need.
Humanistic coaches believe people are internally motivated when treated humanely and with dignity. I'm guessing "treated humanely" and "with dignity" aren't words typically used in the Fitzgerald and Foster cultures at Northwestern.
Humanistic coaches focus on encouragement and positive motivation tactics and believe athletes want to achieve their potential. They believe a more humanistic atmosphere will result in athletes with higher levels of satisfaction, internal motivation, and morale, and as a result, higher productivity and more of a commitment to the group and the group's goals.
Transitioning more coaches to the humanistic teaching and leadership style, while necessary, won't be easy.
"Coaches are psychologically frozen," explains Jim Thompson, founder of the Positive Coaching Alliance. "They tend to coach the way they were coached and by the professional coaches they see on TV."
There's one crucial misconception that needs to be cleared up. Some folks in sports believe that humanistic coaches can't win. That you need an old-school bully serving as coach to win. That's a bunch of bunk. Arguably, the greatest coach of all time, UCLA's John Wooden, was a humanistic style coach. Wooden won 10 national championships in 12 years without resorting to a tyrannical, dehumanizing coaching style.
Wooden believed that athletes are first motivated by the sport itself. His foundational objective was to sustain that original internal motivation.
"I want the boys to want to come out to practice," Wooden once said. "I want my players to feel the worst punishment I can give them is to deny them practice."
Former North Carolina basketball coach Dean Smith, who won 879 games in his coaching career, was another highly successful humanistic coach. Super Bowl-winning coaches Bill Walsh and Tony Dungy took a humanistic approach to their job. Minnesota's Bud Grant, who won the NFC multiple times, was another humanistic coach. The winningest football coach in NCAA history, at all levels, John Gagliardi, was perhaps the ultimate humanistic coach. Gagliardi believed the Golden Rule was the only rule his teams needed.
"I think the key is the Golden Rule," said Gagliardi, who compiled most of his victories at St. John's University in Minnesota. "Coach them how you would like to be coached. Ask your players to observe the Golden Rule with their teammates and coaches. That will take care of most everything. That was our only rule. A lot of coaches think being a kick-them-in-the-rear coach is the way to go. I never thought it was. I never responded to being hollered at." Gagliardi's college coaching record was 489-138-11. He won four national championships and 26 conference titles.
Treating players humanely and with dignity. Really, what's so radical about that?
Ken Reed, sports policy director for League of Fans, a sports reform project founded by Ralph Nader. Reed's work involves advocating for what he sees as positive changes in the sports world, focusing on issues like safety, equity, ethics and fair play. He is the author of The Sports Reformers, Ego vs. Soul in Sports, and How We Can Save Sports.
For interview requests, click here.
---
The opinions expressed by our columnists and contributors are theirs alone and do not inherently or expressly reflect the views of our publication.
© Troy Media
Troy Media is an editorial content provider to media outlets and its own hosted community news outlets across Canada.