Successful people know wishful thinking never leads to a successful job search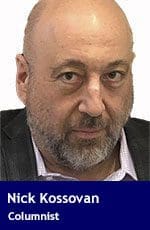 Wishing how employers would hire is not a strategy for job search success.
It is common for job seekers to be frustrated, angry, and bitter about their job search because of their wishful thinking, a mindset that creates negative emotions and prolongs their job search.
More important than your resume, LinkedIn profile, or the size and quality of your network is your mindset … how you mentally navigate today's job market and employer's hiring practices.
Your mindset determines how you think, feel, and even physiologically respond, such as being ghosted by an employer or your candidacy being rejected, which impacts your job search performance.
Wishful thinking is believing in a self-serving belief, thereby ignoring inconvenient facts and truisms due to confirmation biases, usually motivated by feeling entitled (e.g., I am owed a job and a certain lifestyle). Successful people know it is not their wishes that make things happen. When it comes to job searching, success is achieved – as soon as possible – through constant "right effort" aligned with how employers choose to hire.
An important first step that a job seeker can take to reduce mental stumbling blocks is acknowledging that employers own the hiring process, not the job seeker.
Ask yourself these questions:
When you scour job sites, tweak your resume, and write cover letters, do you grumble about the effort, wishing the application process was easier?
Do you wish recruiters and hiring managers would instantly recognize your talent from your resume and LinkedIn profile without having to sell yourself?
Do you wish you did not have to look for work?
If you answered "yes" to any or all these questions, your mindset needs a reboot, starting with managing your expectations.
Your mindset can work against you in three ways:
Being negative about the job search process
I have never met anyone who enjoys job searching. However, I have met a few candidates who have told me they see their job search as a rebirth – a chance to start fresh – which, upon reflection, is precisely what it is.
A job search is your opportunity to rediscover yourself, find an employer and team where you belong and feel welcome, try something new, expand your skill set, and do what you have always wanted. What can be more exciting? More hopeful?
When you approach your job search with a positive mindset, you will see that there are silver linings.
As I mentioned, employers own their hiring process. This truism will never change. Hence, being negative is wasted energy that only results in making you dread your job search more and makes you less likely to apply for more jobs or go the extra mile in your applications, thus inevitably creating a self-fulfilling prophecy that supports the common false narratives, "Employers don't know how to hire," and "There are no good jobs out there."
When you are frustrated, stressed, angry, or disappointed about your job search, you are holding onto a fantasy. Like the serenity prayer says, "accept the things you cannot change," such as an employer's hiring practices.
Being consumed by self-doubt
You cannot expect employers to believe in you if you do not believe in yourself.
Self-doubt and impostor syndrome are beasts that are hard to tame. Often, job seekers do not apply for jobs they are interested in, even though they meet most of the required qualifications, because they do not tick off all the boxes.
What you believe about your qualifications directly affects what opportunities you pursue. Self-talk about your capabilities becomes your reality. Self-doubt will cause you to look for excuses everywhere (e.g., I don't have [whatever] skill [or experience] on my resume, or I'm too old to be applying to this position).
The top five qualities hiring managers look for in a candidate are:
Able to produce results
Enthusiasm
Will fit into the current work environment (READ: Will not be a disruptor.)
Is a team-player
Long-term potential
If you can consistently speak to these qualities, especially number one, "Able to produce results," you will be well ahead of your competition.
Except for number one, to some extent, none of the top five relate to hard skills.
Sense of entitlement
My observations and conversations have led me to conclude that most job seekers are not victims of a tough job market. Generally, job seekers tend to be bright, capable, intelligent, and marketable. However, many are their own worst enemy, holding themselves hostage by their unrealistic expectations (wishful thinking) and unreasonable expectations of employers.
Feeling entitled does not lead to anything great. Establish your job search goals and stay true to them. However, be realistic about your deal-breakers.
The job opportunity in front of you may not have all the bells and whistles you wish for, but it may lead to the career you wish for.
Everyone has a ladder to climb. Therefore, adopting a mindset that makes your job search and corporate climb as smooth as possible is wise.
Nick Kossovan, a well-seasoned veteran of the corporate landscape, offers advice on searching for a job.
For interview requests, click here.
---
The opinions expressed by our columnists and contributors are theirs alone and do not inherently or expressly reflect the views of our publication.
© Troy Media
Troy Media is an editorial content provider to media outlets and its own hosted community news outlets across Canada.