California visit an opportunity to raise a glass in recognition of Albertans and their bottle recycling accomplishments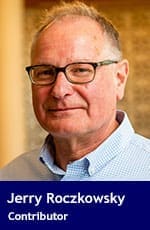 Good public policy encourages the behaviour we want as a society. Alberta's beverage container recycling system illustrates this best.
We have one of the highest-performing systems in the world, with a return rate others only dream of.
Last year, a full 83 percent of all beverage containers sold in Alberta were returned for recycling or refilling, diverting nearly 88 million kilograms of materials from the landfill.
That's the equivalent weight of roughly 44,000 Ford F-150 trucks.
Nothing speaks louder than this week's arrival of a delegation from California, here to learn from Alberta how to recycle our beverage containers. We are feeling pretty proud, and so too should Albertans. Albertans are at the heart of our success, redeeming a daily average of nearly $600,000 in deposit returns.
The secret sauce is our depot model and the province's unique regulatory structure. In California, an outdated financial framework severely under-compensated their redemption centres (depots), forcing the closure of half between 2013 to 2022.
The state lost 1,300 facilities, leading to a plunge in redemption rates from 89 percent – higher than Alberta – to 71 percent today. This steep decline has created dire consequences for consumers looking to redeem their deposit. Of the annual $1.5 billion collected in deposits, only $900 million is refunded to consumers.
Without a penny from taxpayers, Alberta's beverage container recycling system is fully self-funded through the sale of recycled materials, unredeemed deposits, and a small recycling fee levied at point-of-sale.
An important distinguisher from other systems, Alberta depots have the exclusive right to collect all beverage containers in the province, including milk cartons, beer cans, and containers collected through municipal curbside recycling programs.
By guaranteeing that market, the province supports depots and gives these small-business owners the confidence to keep investing in their facilities and communities.
Having a seat at the policy table has also led to good public policy, including a depot-viability safeguard. Every depot receives a higher-handling commission on the first 1.5 million containers, ensuring lower volume depots in rural areas can stay in business.
It adds up to more than 220 thriving depots, offering services within the home communities of 92 percent of Albertans. As front-line workers, depots are in the best position to meet the needs of customers and make bottle returns convenient and accessible. They invest in their communities, create jobs, and support bottle drives that raise more than $ 30 million a year for charity. Depots are at both the grassroots of the system and at the policy table, ensuring consumers are served.
Albertans too often take it on the chin when it comes to the environment. Yet, this week, we look forward to showing off our beverage recycling story before the California Foundation on the Environment and the Economy (CFEE), which includes business delegates, local government, environmental leaders, and elected officials and policymakers.
During this week's visit, delegates will tour Calgary's Bowridge Bottle Depot – an automated, state-of-the-art collection facility using the latest rapid-sorting technology from Norway. By fully automating the system, containers are counted accurately and efficiently – reducing lineups and saving consumers time and money.
It is but one of 220 great depot stories to share and celebrate.
The California visit is an opportunity to raise a beverage in recognition of Albertans and their recycling accomplishments. Just don't forget to recycle the bottle.
Jerry Roczkowsky is the president of the Alberta Bottle Depot Association, which represents more than 220 independently owned and operated bottle depots in the province.
For interview requests, click here.
---
The opinions expressed by our columnists and contributors are theirs alone and do not inherently or expressly reflect the views of our publication.
© Troy Media
Troy Media is an editorial content provider to media outlets and its own hosted community news outlets across Canada.