Jacob Black is the managing editor for RateSupermarket.ca.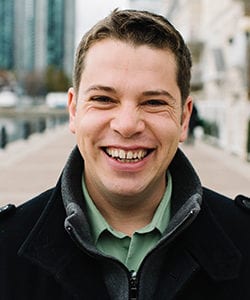 What is the cost of homeownership in Calgary compared to other major Canadian cities?
Black: Calgary is the sixth-most expensive city to live in, according to our data. You would need to be in the top 25 per cent of income earners in Canada to buy a single detached family home there.
Is that cost rising and if so what are the main factors?
Black: This is a question for CREA (Canadian Real Estate Association) or the CMHC (Canada Mortgage and Housing Corp.). RateSupermarket.ca use our robust mortgage affordability tools to determine how affordable real estate is based on real estate data produced by Zoocasa.
Are Calgarians and people in other major cities being priced out of home ownership?
Black: Our data highlights the need for Canadians to be well armed with knowledge when they look to go into the real estate market.
Prices are high, but by being pre-approved, by using our tools to work out exactly what they can afford and by shopping online for the best possible mortgage rates, Canadians are able to maximize their buying capacity.
And certainly, we know that more and more home buyers are looking outside of the major cities and outside of the single, detached family home when they first enter the market.
What can people do to help themselves when thinking of buying a home? What should they have in place?
Black: First and foremost Canadians should have a detailed and well-considered budget. After that, getting a pre-approval is critical. Knowing exactly what your budget is and exactly how much you can spend means you are in a strong position to find a home that suits your needs.
How important is it for consumers to shop around when it comes to mortgages?
Black: It is vital to shop for the best mortgage rates in order to maximize your buying power. A small difference in your rate could have a large impact on the final purchasing price of your home.
Canadians can maximize their purchasing power by shopping around online for the best mortgage rates at RateSupermarket.ca
---

The views, opinions and positions expressed by columnists and contributors are the author's alone. They do not inherently or expressly reflect the views, opinions and/or positions of our publication.