It was a banner year in 2018 for Canadian small and medium-sized businesses using Amazon.
On Tuesday, Amazon Canada  announced that over 30,000 Canadian small and medium-sized businesses from across the country collectively exceeded over $900 million in sales on Amazon.ca stores in 2018, including a 30 per cent increase in sales year over year during the November-December holiday period.
"Canadian small and medium-sized businesses achieved over $2 billion in sales in Amazon's stores to customers abroad in 2018, leveraging Amazon's sales tools and logistics services such as Fulfillment by Amazon to reach hundreds of millions of active customers worldwide. In 2018, 45 per cent of the Canadian small and medium-sized businesses who sell in Amazon's stores also exported their products to the U.S., Europe and the rest of the world," added Amazon.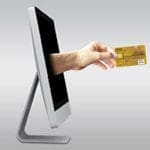 "Small and medium-sized businesses are the engine of the Canadian economy, and Amazon's customer obsession empowers entrepreneurs to reach new markets, reduce overhead, and access sophisticated online selling tools," said Alexandre Gagnon, vice-president for Amazon Canada and Mexico, in a news release.
"Amazon had humble beginnings as a small business, and we know that that Canadian entrepreneurs also create economic opportunity and jobs on a much broader scale. Since Amazon opened our stores to selling partners in 2001, small and medium-sized businesses have been an integral part of Amazon's DNA, both complementing and competing with our own retail offering. It's a unique dynamic that is changing the way Canadians support local businesses."
Tania Brassard, co-founder of GoWood, a Quebec-based business that offers high quality and stylish wooden sunglasses and phone cases, said Amazon has revolutionized the online selling space for entrepreneurs, connecting the business with markets that would have otherwise been out of reach, while helping grow its sales tenfold since 2016.
"Services like Fulfillment by Amazon have played a key role, allowing us to sell our products across Canada, the US, Europe, and – in the near future – Mexico. We also appreciate added benefits like Same Day Delivery and Two-Day Shipping, while being spared the expense of engaging a third-party warehouse or fulfillment centre," she said.
Camille Dodd, partner at coffee company Café Liégeois, said the business has expanded its customer base by 51 per cent across North America in just six months thanks to Amazon.
"Partnering with Amazon allows us to improve our customer targeting, and we're excited to announce that as of this summer, our capsules sold on Amazon.ca will become more eco-friendly and 100 per cent compostable," said Dodd.
– Mario Toneguzzi
---

The views, opinions and positions expressed by columnists and contributors are the author's alone. They do not inherently or expressly reflect the views, opinions and/or positions of our publication.