Despite a sluggish economic recovery in Calgary, its corporate sector has rallied in support of a fundraising event featuring celebrated Olympic athletes.
The Champion Chats 2018: Stories from the Podium event, presented by Shaw Communications, has sold out. It's garnered much corporate support in the community with sponsors MEG Energy, … Foundation, Allardyce Bower Consulting, Yangarra Resources Ltd., McCreath Holdings, Grace Foods, Spartan Controls, McCreath Communications, Maggnum Ventures, tinePublic, Mawer, ATB Financial, Team Steffie Foundation, Calgary Flames Hockey Club, AltaLink and Progress Energy.
Classroom Champions is an education and mentoring charitable organization that brings world-class athlete mentors and students together – predominantly in low socio-economic urban, rural and Indigenous communities – supporting students in academic, social and emotional learning. This is the first year the fundraiser has sold out so quickly.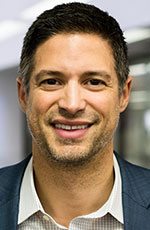 Steve Mesler, co-founder of Classroom Champions and an Olympic gold medalist bobsledder, said the organization is very "thankful for the tremendous response from Calgary's business community and the overwhelming interest in Champion Chats. It will be a great day as our gold medalist panel share their stories and inspire us with how they've overcome challenges throughout their incredible careers."
Attending will be Tessa Virtue and Scott Moir, Canada's most decorated figure skaters of all time, along with 2018 Olympic Gold medalist and world champion bobsledder Justin Kripps and Brian McKeever, Canada's most-decorated Winter Paralympian who was named flag-bearer at the Paralympic opening ceremonies.
The event, taking place April 20 at Hotel Arts, is sold out at about 320 people. The last two years, attendance was about 220 people.
"I'm pleasantly surprised … I get what's out there. I run a charity so I face it a lot, trying to find ways for companies to give back in meaningful ways but doing it with budgets right now that have been constrained for a few years," says Mesler. "So I'm excited that we sold this thing out.
"In Canada, still an overwhelming majority of our support comes from the corporate sector. And even through the downturn Calgary has continued to support us. … It has continued to keep the charity growing through the downturn."
In the past six years, Classroom Champions has seen tremendous growth. It's in more than 1,000 classrooms, mentoring more than 25,000 students across 34 U.S. states and eight Canadian provinces, working with 125 Olympic, Paralympic, university student-athletes, and professional athletes who have volunteered as mentors.
Respected business writer Mario Toneguzzi is a veteran Calgary-based journalist who worked for 35 years for the Calgary Herald in various capacities, including 12 years as a senior business writer.
---

The views, opinions and positions expressed by columnists and contributors are the author's alone. They do not inherently or expressly reflect the views, opinions and/or positions of our publication.