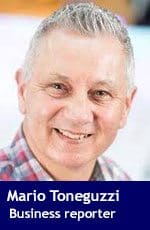 WestJet announced on Wednesday that it's launching non-stop service on board its Dreamliners fleet to London, Paris and Dublin.
The company said in launching its first three Boeing 787-9 Dreamliner international destinations from Calgary, WestJet becomes the first Canadian airline to base its Dreamliner aircraft out of YYC Calgary International Airport.
"Alberta's connectivity to the rest of the world is vital for our economy," said Ed Sims, WestJet president and CEO. "WestJet is investing in Alberta to bring further economic growth, boost tourism to the province, and to further position our city as an international aviation hub. We are excited to bring Albertans to the world and the world to Alberta."
The company said flights will be launched from Calgary to London (Gatwick), Paris and Dublin on April 28, May 17 and June 1, 2019, respectively.
"The international scheduled service between Calgary and London (Gatwick), Paris and Dublin will support 650 full-time jobs and $100 million in total economic output," said WestJet in a news release.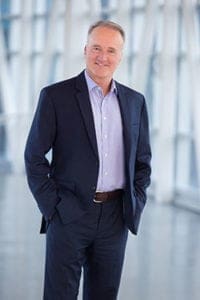 "This is in addition to WestJet's yearly economic output of more than $5 billion, that supports more than 32,000 direct and indirect jobs in Alberta. Overall, WestJet's national economic impact on Canada annually generates $17.4 billion and supports more than 153,000 jobs."
The company said the three new flights from the U.K. and Western Europe are expected to eventually bring up to 185,000 visitors to Calgary on a yearly basis, helping also increase local tourism.
"The first of 10 Boeing 787-9 Dreamliners ordered by WestJet will arrive in Calgary early in 2019, with two more arriving by April. The aircraft will operate on domestic flights for crew training and regulatory compliance before the first scheduled international flight in April. WestJet also has options for an additional 10 aircraft to arrive between 2020 and 2024. Hub locations and routes for the remaining seven aircraft have not yet been announced," it said.
The company said its Dreamliners will carry 320 guests in a three-class cabin configuration including the airline's newly-revealed Business cabin featuring 16 private pods with lie-flat seats, an upscale Premium cabin and an updated Economy cabin.
The Dreamliner route from Calgary to London will replace the Boeing 767 service that currently flies from Calgary.
Mario Toneguzzi is a veteran Calgary-based journalist who worked for 35 years for the Calgary Herald, including 12 years as a senior business writer.
---

The views, opinions and positions expressed by columnists and contributors are the author's alone. They do not inherently or expressly reflect the views, opinions and/or positions of our publication.